Levent Kenez
A deputy foreign minister in the Turkish Ministry of Foreign Affairs established a company in Cyprus with a notorious mob boss known for involvement in drug trafficking, illegal betting and money laundering, according to documents revealed by the Turkish media on Tuesday. The fact that the deputy minister is responsible for votes cast overseas in the upcoming presidential and parliamentary elections on May 14 has already cast doubt on the elections.
Yasin Ekrem Serim, a 37-year-old man who has never really served in any diplomatic post, was appointed as a deputy foreign minister by President Recep Tayyip Erdoğan on October 16, 2022 after he had served in various advisory positions in the government thanks to his father, Maksut Serim, who is a chief advisor to the Turkish president.
Maksut, dubbed Erdoğan's "secret keeper," has managed a secret discretionary fund available for Erdoğan's personal use for years. The fund, earmarked in the general budget, is a tightly held secret and used to finance clandestine operations in Turkey and abroad under Erdoğan's orders. There is no auditing or accounting of how the money is spent, and the paper trail for the expenditures is destroyed after review by a three-person committee headed by Maksut.
Turkish media reported that a company called Northern Associates Trading Limited (Northern Partners Company) was established on December 22, 2020 in the Turkish Republic of Northern Cyprus (KKTC), a breakaway state recognized only by Turkey. The company has three partners including Yasin Ekrem Serim, his brother Halil İbrahim and mafia leader Halil Falyalı. While the company has TL 11,250,000 in paid-in capital,  the Serim brothers have a 10 percent stake in the company, which is active in real estate, construction, machinery export and import and the operation of restaurants, bars, nightclubs and discotheques. Even more scandalous, there was an outstanding arrest warrant in Turkey for Halil Falyalı at the time the company was founded.
Notorious mob boss Falyalı was killed on February 8, 2022 in an attack in Kyrenia (Girne) after Sedat Peker, another mafia leader and former ally of Erdoğan, exposed dirty laundry implicating Erdoğan's inner circle.
Nordic Monitor previously reported that the Serim family has several companies operating in northern Cyprus run by Yasin's younger brother Halil İbrahim. The Cypriot media recently claimed that a big Turkish construction company involved in corruption on the island was saved from prosecution thanks to Maksut Serim's influence.
companies_house_document

companies_house_document (1)

Moreover, Yasin Ekrem Serim owned four companies in the United Kingdom together with his brother. However, Turkish law prohibits civil servants from having shares in private companies, with the result that Yasin had disposed of all his shares in these companies by 2020.
Another aspect of the scandal concerns the elections to be held in May. Turkish citizens living abroad can vote in cities where Turkey has diplomatic missions. After the voting is over, the ballots are brought to Turkey by diplomatic courier. Deputy Foreign Minister Serim, who is responsible for voting abroad, decides on the courier and how the ballots will be transported to Turkey. Given the fact that election polls predict the margin will be narrow, each vote counts.
That's why President Erdoğan is trying to ally even with small parties with negligible voting potential. In the 2018 presidential election, there were a total of 3,032,206 voters registered abroad, but the turnout was only 44 percent, meaning that 1,335,901 people voted for the presidential candidates. Erdoğan had achieved success well ahead of his rivals by garnering 59.41 percent of these votes. However, this success is notwithstanding, the party that is exerting the most effort to win the votes of the European diaspora in the upcoming elections is again the ruling Justice and Development Party (AKP).
There are other indications that the Ministry of Foreign Affairs cannot be impartial in the elections. Turkish diplomatic missions are organizing meetings for ruling party representatives to bring them together with Turkish citizens ahead of the elections. Party gatherings are deliberately presented by the visiting delegation as if they are public meetings with Turkish expatriates in the host country.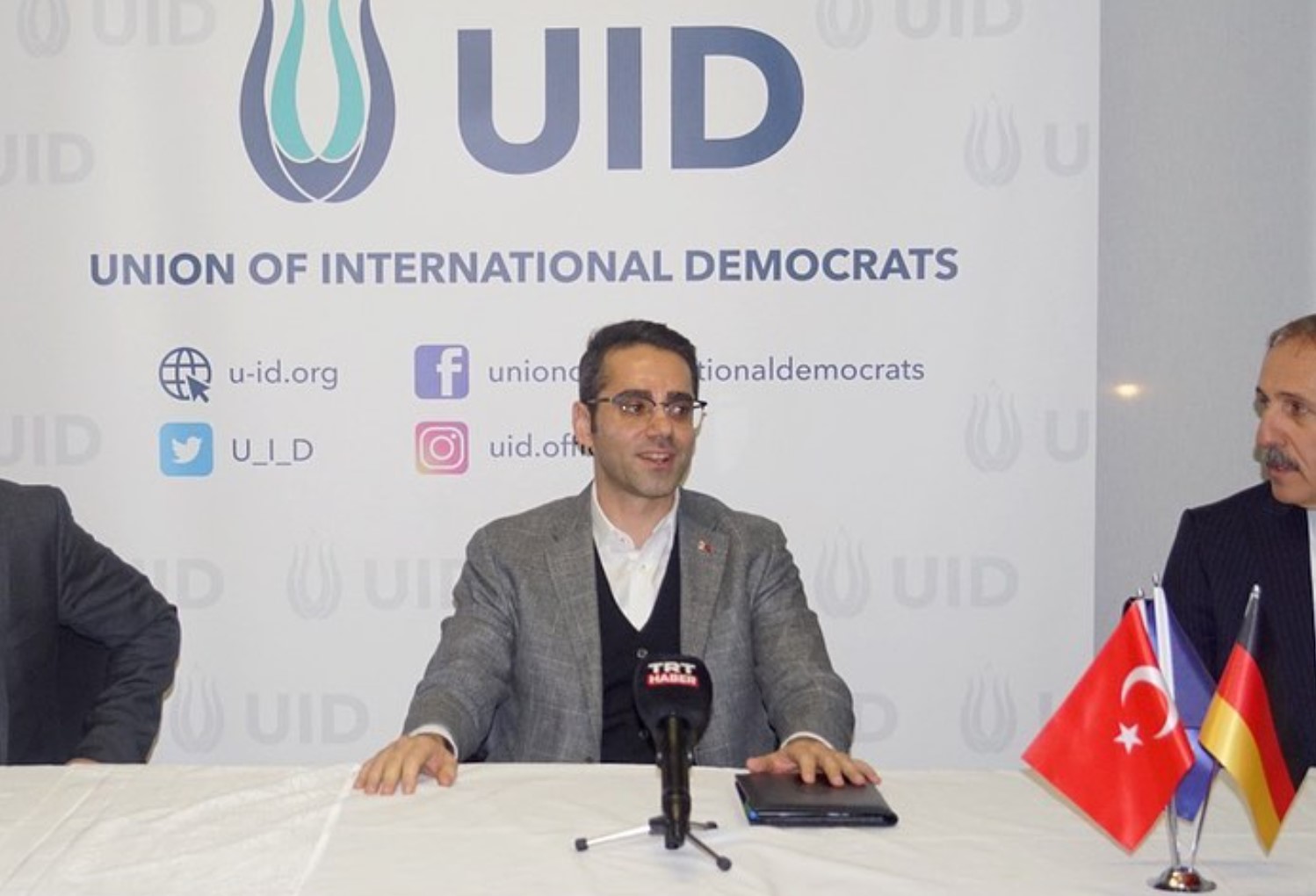 The ruling party carries out its activities in 33 countries through an association called the Union of International Democrats (UID), often described as the long arm of President Erdoğan, particularly in Europe, for mobilizing the Turkish and Muslim diasporas for the goals of political Islamists back in Turkey. It would be unrealistic to expect that diplomatic missions would provide equal service to all Turkish citizens abroad given the fact that state institutions have already turned into ruling party organizations, raising doubts about election security at home and abroad before the upcoming vote.